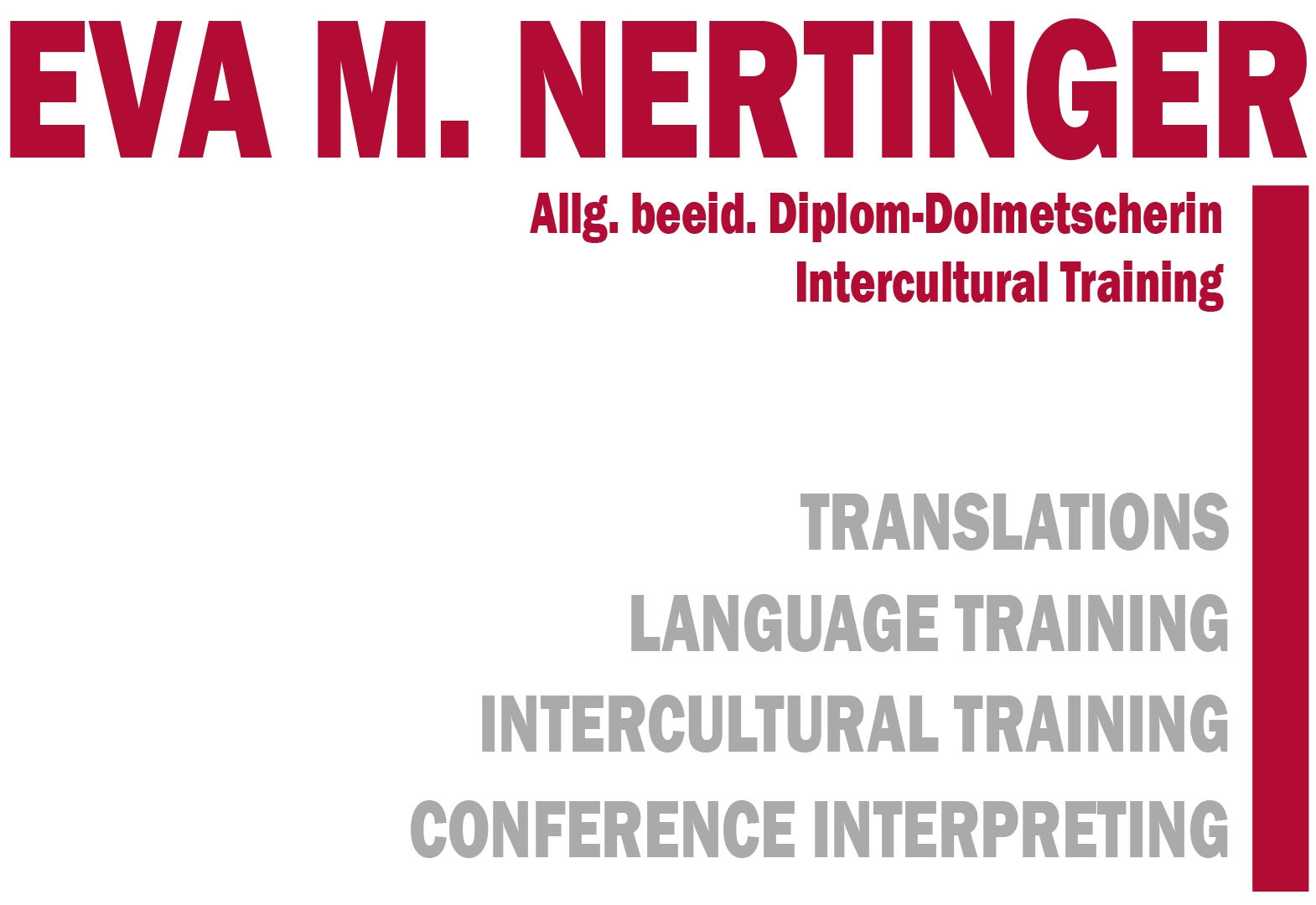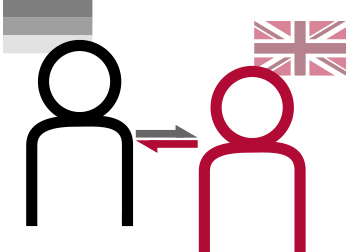 Every translation or interpreting job, but also every cross-cultural seminar or English training is different, and that is the reason why I don't work with lump-sum prices. You tell me what you need and then I will go step-by-step through my customized offer with you in a transparent way.
Please get in touch by e-mail at info@nertinger.com
or by phone at +49 (0) 172 2473377.
We will be pleased to answer your questions regarding our services as quickly as possible.
Email:
info@nertinger.com
Phone:
+49 (0) 172 – 247 33 77
© 2019 Eva M. Nertinger, Alle Rechte Vorbehalten.